We've received many great reviews over the 25+ years we've been in business.  With our customer satisfaction warranty and attention to detail we are confident that you'll be singing our praises too.  A lot of words stand out to us in our reviews, but the ones that mean the most to us highlight how courteous, professional, polite, friendly, honest and reliable we are.  Below are a few excerpts from some recently completed projects.  But don't just take our word for it.  Homestars, Yelp & Google are all third party review sites where customers have consistently rated us highly!  Read our reviews on those sites as well, and take a look at our completed projects photo gallery.
Painting & Re-Painting Testimonials
"Painting was impeccably done…"
Hi John, I just wanted to thank you again for the great job you and your team did for us. The painting was impeccably done, perfect color match, and your attention to detail was very much appreciated. We were so pleased with all the little things you took care of. I have had a couple neighbors stop and comment on how great the house looks. Of course, I wasted no time in telling them how I would recommend "Sea to Sea" to everyone who is looking to paint their home. Thank you again for treating my home like your own.
Pat, Coquitlam
---
"My house now pops with color, and I'm very pleased…"
My home is only 4 years old, and the original contractors external paint job was already fading and I needed to bring some life back to the outside of my house. From the timely quote, to finding the correct color match, and right product for my garage door and shakes, John made sure I was informed and I had the final say before the work proceeded. My house now pops with color, and I'm very pleased. I highly recommend Sea to Sea for your painting needs. p:s See you next year for the back side of my house.
Charlene, Abbotsford
---
"… price was competitve, and their service prompt and professional…"
I hired Sea to Sea to paint my exterior door, and window trims, as well as my fence after Benjamin Moore had referred them to me. When I called Sea to Sea Painting Services to get a quote they came that same day. Their price was competitive, and their service prompt and professional. They were reliable and always arrived early for our scheduled appointments. John also took extra time to find the right color matches, and he helped me choose the correct paints that not only look great but will last for years. Sea to Sea Painting Services did such a fantastic job that my neighbor hired them to do some exterior painting for her. I am very happy with their quality of work, and level of service and would highly recommend them.
Natasha, West Clayton Neighborhood in Surrey, B.C.
---
"… I would definitely recommend using this company…"
I had seen these painters working on a neighbours home, impressed with their work, I asked them to give us a quote. Their quote was VERY reasonable and they used a high quality paint. The painters were professional, clean and finished the project within the time allotted. I would definitely recommend using this company for their painting services and plan to use them again with future projects.
CJ, Abbotsford.
---
"… True to their estimate and went above and beyond!"
I had Daniele and John in to paint my entire suite. They were great! True to their estimate and went above and beyond! Repaired a few things where a handy man was needed! They left my place clean and spotless and clearly put a solid effort into the job! Very reasonable and well worth the price!! I would have them back in a minute!
Glennis, Port Coquitlam
---
"… our home has never looked better!"
To be succinct: If you want courteous, professional, timely and consistent follow up and follow through with your project – SeaToSea is the company for you! Daniel Snyder painted the exterior of our home and he was extraordinary. Not only as a painter, but as a diligent and honest businessman (unfortunately, in our experience, not easy to find these days). In addition, there were no surprises at the end of the project – the quote given was the price we paid. Everything was done meticulously from start to finish. Our home has never looked better. Thanks again, Daniel for a job well done!
Ernie, Langley
---
"… price, quality of work, and paint products used are exceptional!"
I would recommend the Painting Services Provided by Sea to Sea Services Ltd. They have provided prompt and professional services to our seniors community. Sea to Sea ensured that the paint was an exact match before starting the job. They looked after all the trim work, and even caulked in areas that needed it. The price, quality of work, and paint products used are exceptional. Most importantly the workers were friendly and respectful to our seniors. We have no complaints and will definitely use their painting services again.
Shannon at Sunridge Gardens, Langley
Read additional reviews on Homestars: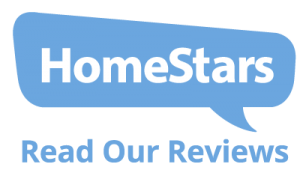 See our most recent work on facebook.
Stay connected to us on twitter.