At Sea to Sea we proudly use Dulux, Cloverdale, and Benjamin Moore paints.


We have found over many years of business the need for a variety of paint suppliers to ensure we cover all our clients' needs.
Painting Products:
Our research and experience has shown there are superior paint products on the market.
There are products for every budget, however spending a few dollars more will always mean painting less often. This is especially important for the exterior of your home with our rainy and wet Lower Mainland weather.
Let our extensive knowledge of painting products help you decide what is best for your job.
We can show you which painting products have been proven to last longer in our rainy environment, and which products have the longest manufacturer's warranties.
Our Workmanship Warranty:
With every paint job we offer a one year limited warranty on workmanship.  We will repair any blistering, peeling, chipping, flaking or burnishing that is directly a result of poor workmanship.  As with any warranty there are limitations as set out below.
While there are many excellent painting companies in the Lower mainland, a finished project that looks beautiful may still potentially have issues.  Aesthetics is a primary reason for painting, but durability and protection are equally if not more important in some cases.  As with any trade there are also those who do not have the experience or knowledge to properly adhere to current paint standards.  Sea to Sea Painters does not cut corners!  Whenever possible we follow MPI standards and use MPI approved products.  We will not apply painting products in situations where we are not confident that performance will be met and warranties will be honoured.
Paint manufacturers also offer warranties on their products.  These warranties are tied to insuring the products are applied properly and within set conditions.  (For instance applying latex interior paint outside in wet December weather will void a manufacturer warranty!)  The majority of manufacturer warranties are voided by improper application by the installer. At Sea to Sea Painters, we adhere to the highest standards of preparation to ensure your homes warranty will stand the test of time.
Our warranty does not cover:
Any work performed by someone other than Sea to Sea Painters.
Work completed where we were not the supplier of the materials.
Horizontal surfaces including (but not limited to) decks, stairs, exterior sills, railings and floors.
Paint bleed-through caused by unsealed wood tannins, or non-galvanized nails (rust).
Structural cracks in drywall, plaster or other surfaces that occur due to settling or other movement.
Ordinary wear and tear
Abrasion due to mis-use / abuse, rough cleaning, exposure to cleaning agents.
Damage caused after a project is complete.
Our warranty repairs will be performed within the year following project completion only in the area where the defect is found.  All paints experience fading and environmental changes over time but which are not normally significant within the first year, however exact match may not always be attainable due to the possibility of flashing.  The Sea to Sea warranty will not cover any repairs that would be in excess of the original job price.
Our Favourite Painting Products:

Exterior Painting Products:
Flood Stain: Over many years of painting, and trying dozens of products, we have had the greatest success, customer satisfaction and longevity of life with this product for ANY wood siding, trim, wood doors and decks!  By far the longest lasting we have found!  The solid colour offers a 15 year warranty on siding and 5 years on decks!
Available as both solid and semi-transparent.
Enviro coatings: Although a higher cost product, nothing has compared to Enviro coatings on all stucco surfaces.  We have jobs from the 1990's  that still look like they were done yesterday.  Truly the Cadillac of architectural coatings.
The manufacturer's website states that this product will last up to 3 times longer than paint.
Diamond exterior: Our most recommended exterior paint product for cost conscious customers. Dulux Diamond Exterior with Ceramic Microspheres delivers a hard, smooth surface that is the ultimate in stain and dirt resistance, durability and performance. Utilizing advanced acrylics provides better adhesion and resistance to blistering.
Highly recommended for our Lower Mainland climate.
Pitt Tech DTM: There are some products that have a very specific application. One example is Direct to Metal (DTM) paints. These products are specially formulated for applications to metal surfaces. Front doors, garage doors, metal railings etc.  A must for long life on any of  your homes metal surfaces.
Interior Painting Products:
Lifemaster Interior: Our favourite and most recommended interior paint product. A beautiful finish, long lasting, and washable.  Certainly one of the great features is the low VOC aspect (The clean air choice!).   Virtually no odour, and safe for homes where families want that extra protection, especially with young children or seniors around.  We have used this product in the many care homes we paint in, and have never heard a complaint about odours.
Dulux Diamond Interior: For a step up from Lifemaster comes another great product from Dulux Paints. We use this low VOC product for high-traffic areas and trim (doors, baseboards, crown mouldings, etc.)
A great hard and durable finish for those areas with lots of activity!
Aura Interior: Benjamin Moore's Aura delivers remarkable durability and offers the most advanced way to bring colour to life. Using an exclusive Colour Lock® technology Aura paint brings you discernibly richer, truer colour. Visibly thicker, Aura paint covers like no other—even in the deepest shades.
When working with complex deep colours and feature walls Aura is often the best product for the job.
 At Sea to Sea Painters we are happy to listen to you and your needs.  While the painting products listed above are only a handful of what we have used over the years they are our most trusted and recommended.  However, should you have a favourite painting product or brand that you would like us to use on your home we are certainly happy to oblige.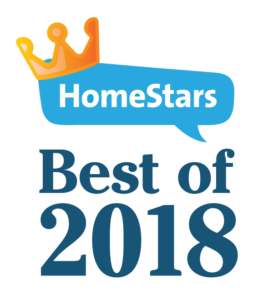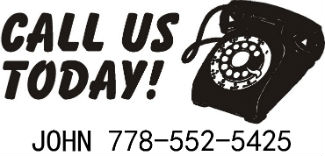 Sea to Sea Painting Services LTD.
Location:
23148 48th Avenue
Langley, BC, V2Z 2R9
Get Directions
Get a Free Estimate:
John
778-552-5425
Daniel
604-309-2777
Find us on these other sites: